How to Connect WIFI Using Core¶
Info
If your M5Stack Core was not burnt with a specific firmware named UIFlow in advance, please visit this article How to burn firmware for burnning)
After powering on Core and pressing the red button on the left hand side of the M5,you will be greeted by this screen. Let's connect to networkable AP.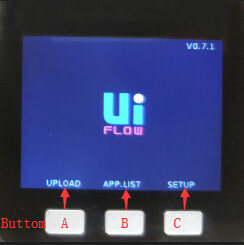 1. Press UPLOAD Button¶
Now, press the upload buttom. The screen will show this message.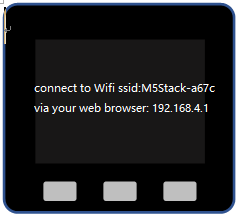 2. Select Networkable AP¶
Use Mobile Phone or PC for connectting to M5Core AP(like M5Stack-a67c), and then open brower to login 192.168.4.1 for setting your networkable WIFI name and password. (Now, my networkable wifi is named MasterHax_5G)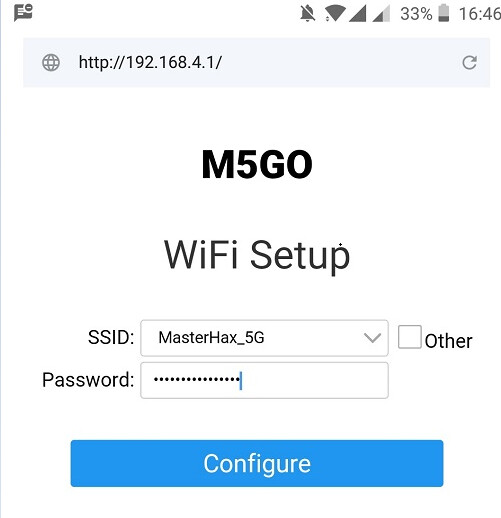 3. Reset Your Device¶
After connected wifi successfully, reset your core according to the prompt on 192.168.4.1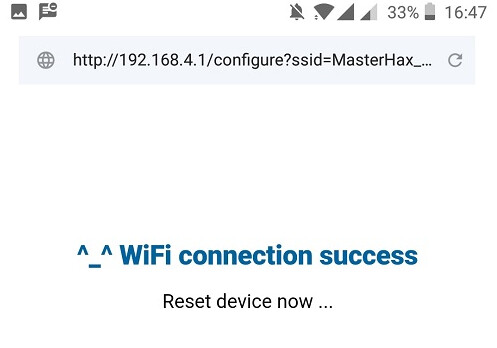 Complete¶
Once you've reset M5Stack Core, pressed the upload buttom, you will arrive at a screen with a QR code. Now, you can try to program with your core following this article Quick Start with UIFlow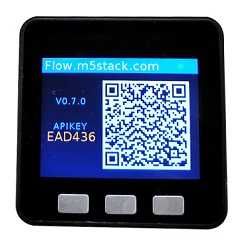 Info
Similarly, if you want another networkable WIFI AP to connect with Core, press the SETUP buttom while core was power-up.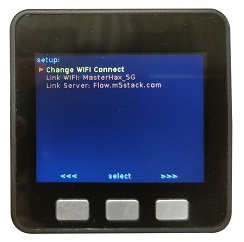 Video Tutorial¶
WIFI Configuration